08-02-2012, 01:37 PM
Thank you!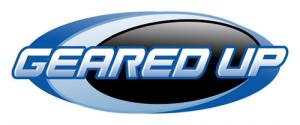 Geared Up Moto would like to thank all of the Sin City Sportbike guys that stopped by and checked out our new shop yesterday and today! We are very excited to meet the rest of the crew! The members who stopped by were all very good people and we at Geared Up Moto decided we are gonna offer a discount to all members of Sin City Sportbikes! Just make sure to give us your member name when we ring you up or when asking about pricing and all forum members can save up to 10% On every purchase! Thank you again Sin City Sportbikes for allowing Geared Up Moto be a part of your forums!
Geared Up Motorcycle Performance
6965 Speedway Blvd Suite X-103
Las Vegas, NV 89115
(702) 228-4327 Shop
jourdan@gearedupmoto.com
08-03-2012, 08:45 AM
Pcone16
Where's the throttle?



Posts: 607

Joined: Jul 2012

I Ride: Ducati 1199 Panigale S
RE: Thank you!
Awesome bro thanks !
---
WERA # 215
CVMA #215
SCS Facebook
08-03-2012, 11:31 AM
dirty650rat
Novice



Posts: 188

Joined: Jul 2012

I Ride: Suzuki gsxr 750
RE: Thank you!
No problem guys...the spot looks like its comming together nice!!!!! im eeeextra glad to hear the you guys will be distributing quality leathers and helmets that we can try on. see you guys again soon....thanks for the great hospitality and customer service!!!!!
08-03-2012, 06:05 PM
RE: Thank you!

User(s) browsing this thread: 1 Guest(s)