[8/2/2012] Red Rock Evening Ride 5:30PM
08-01-2012, 11:32 AM
vegaseric
Where's the throttle?



Posts: 279

Joined: Jan 2012

I Ride: Busa/Gixxer/CBR
[8/2/2012] Red Rock Evening Ride 5:30PM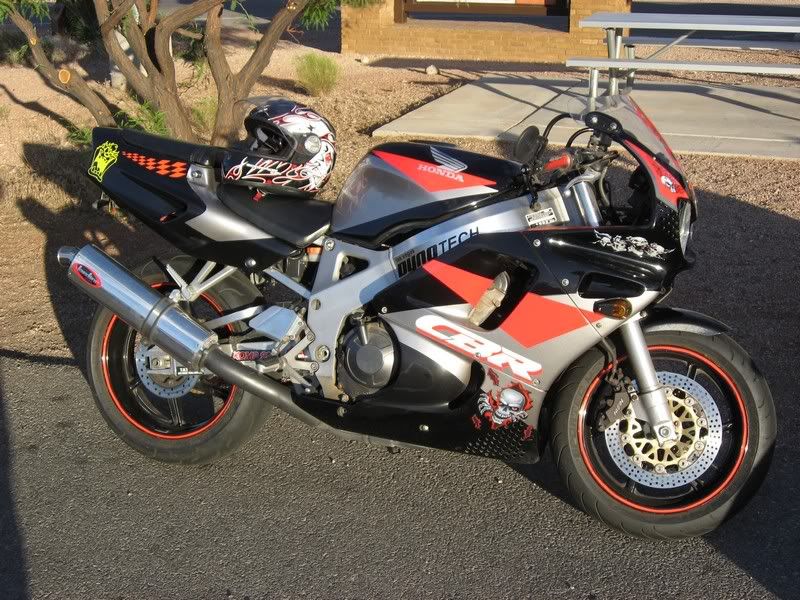 Thursday's forecast... looks like mid-90s and a chance of showers. Keep an eye on this thread for updates/cancellations. Otherwise, let's get our ride on!
Meet Up Time/Date:
5:30pm Thursday, August 2nd
- Kickstands up at
5:45pm
!
Meet Up Spot:
The Chevron across from the Red Rock Casino
.
MAP
<--- clicky
Route: Charleston/159 to the Red Rock Scenic Loop entrance. Through the loop... maybe one or two more trips through the loop. Stop off at the Overlook and kick back for a sec.

Eventually head back in town and stop by
Starbucks
/Port A Subs/Pizza Hut/Tropical Smoothie Cafe for a while to recharge and talk bikes and life.

Please ensure that you have either $3 for the Loop entrance fee, or an Annual Pass.
We all can make excuses why we
can't
ride, so let's make some excuses to get out and enjoy the evening temps!

Post up your INs!!!
08-01-2012, 07:10 PM
Dougk35
Renaissance Man



Posts: 1,404

Joined: Jul 2012

I Ride: 2015 Yamaha FZ-07 & 2015 HD Road King
RE: [8/2/2012] Red Rock Evening Ride 5:30PM
In.
---
I might be to old to cut the mustard, but I can still lick the jar.
08-02-2012, 11:50 AM
vizz
I smack bugs for fun



Posts: 353

Joined: Jul 2012

I Ride: GSXR
RE: [8/2/2012] Red Rock Evening Ride 5:30PM
IN
08-02-2012, 04:01 PM
vizz
I smack bugs for fun



Posts: 353

Joined: Jul 2012

I Ride: GSXR
RE: [8/2/2012] Red Rock Evening Ride 5:30PM
OUT!!!! WORK
08-02-2012, 04:06 PM
vegaseric
Where's the throttle?



Posts: 279

Joined: Jan 2012

I Ride: Busa/Gixxer/CBR
RE: [8/2/2012] Red Rock Evening Ride 5:30PM
08-02-2012, 06:07 PM
tomy
SCS Vice President



Posts: 2,636

Joined: Jul 2012

I Ride: gsxr 750
RE: [8/2/2012] Red Rock Evening Ride 5:30PM
Out bike broken
---
I don't need anger management, you need to shut the fuck up
I may have to grow up ,But I can be immature for life
08-03-2012, 01:13 PM
vizz
I smack bugs for fun



Posts: 353

Joined: Jul 2012

I Ride: GSXR
RE: [8/2/2012] Red Rock Evening Ride 5:30PM
08-04-2012, 12:48 AM
The Doctor
The Kid



Posts: 2,448

Joined: Jul 2012

I Ride: Rhonda the Honda
RE: [8/2/2012] Red Rock Evening Ride 5:30PM
OUT
---
"250 is like the honey badger, it doesn't give a shit"

906+ years and still going!

**2013-2016 Secretary**

User(s) browsing this thread: 1 Guest(s)