07-12-2012, 09:55 AM
ars0n
SCS President



Posts: 3,785

Joined: Mar 2012

I Ride: GSX-R 750
Utah July 06!
Another GREAT SCS Members ride. Some very good. Some very not good. All in all, a great weekend. Ten bikes left, ten bikes and their riders made it home. That's good. Lotsa great miles over some always stunning roads. 5 of the 10 riders had never seen Utah before, and it is always a treat to me to see the reactions once they get a grasp on the beauty to be found in So Utah.
Thanx to all who made it. Two in the most improved riding catagory: Wheatie and Falcon. I swept, and led them both several times, and watched the learning process take hold. You guys both rock. Tell us about the "magic ear plugs" Wheatie.
I didn't shoot my usual zillion pics this time. It was a "kickstands up" weekend. Just how I like it. Here's just a couple.
The bikes atop the Devils Backbone .........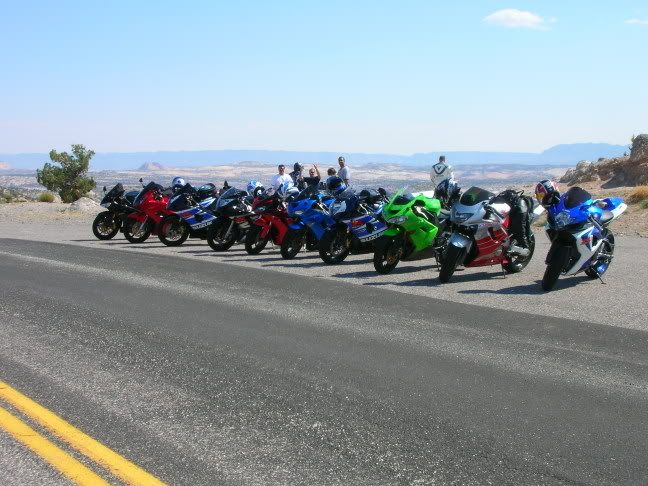 Wheatie....with great aprehension and fear atop the Devils Backbone (soon after, she came alive)
Just one shot of many of the fire and it's aftermath that raged right next to the 15 freeway on our way home just south of Cedar City...
Ran into these 2 jokers at the Skillet on the way out. They were headed to the desert to get jiggy. Missed you both in Utah....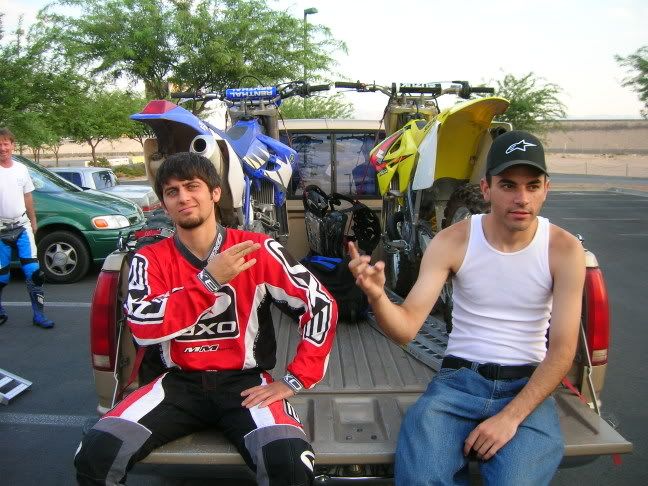 I'll look at, and resize the riding pics I took later. Some came out okay...some not.
Thanx again to everyone. Looking fwd to the next one.
07-14-2012, 08:11 PM
tomy
SCS Vice President



Posts: 2,636

Joined: Jul 2012

I Ride: gsxr 750
RE: Utah July 06!
nice pic from the past utah ride
---
I don't need anger management, you need to shut the fuck up
I may have to grow up ,But I can be immature for life
07-14-2012, 09:12 PM
The Doctor
The Kid



Posts: 2,448

Joined: Jul 2012

I Ride: Rhonda the Honda
RE: Utah July 06!
Who all went?
---
"250 is like the honey badger, it doesn't give a shit"

906+ years and still going!

**2013-2016 Secretary**
07-28-2012, 07:08 PM
Mr Pheer



Posts: 23

Joined: Jul 2012

I Ride:
RE: Utah July 06!
Who's that badass in the Vanson leathers? I want to be like him some day.

User(s) browsing this thread: 1 Guest(s)