07-28-2014, 04:17 PM
(This post was last modified: 07-28-2014 04:20 PM by VEGASRIDER.)
VEGASRIDER
Novice



Posts: 113

Joined: Jul 2012

I Ride: 2014 Ducati MTS ST, 2006 Yamaha FZ6
Stanley Id & Sun Valley
I did the Stanley Loop last Saturday, a 360 mile ride up ID 21 & 75. You know when you have arrived in Sun Valley, the home of the rich and famous. Two Bugatti's parked right in front, but this is a Vegas forum, probably an everyday sighting for you guys.
https://www.google.com/maps/dir/Kirkham+...0?hl=en-US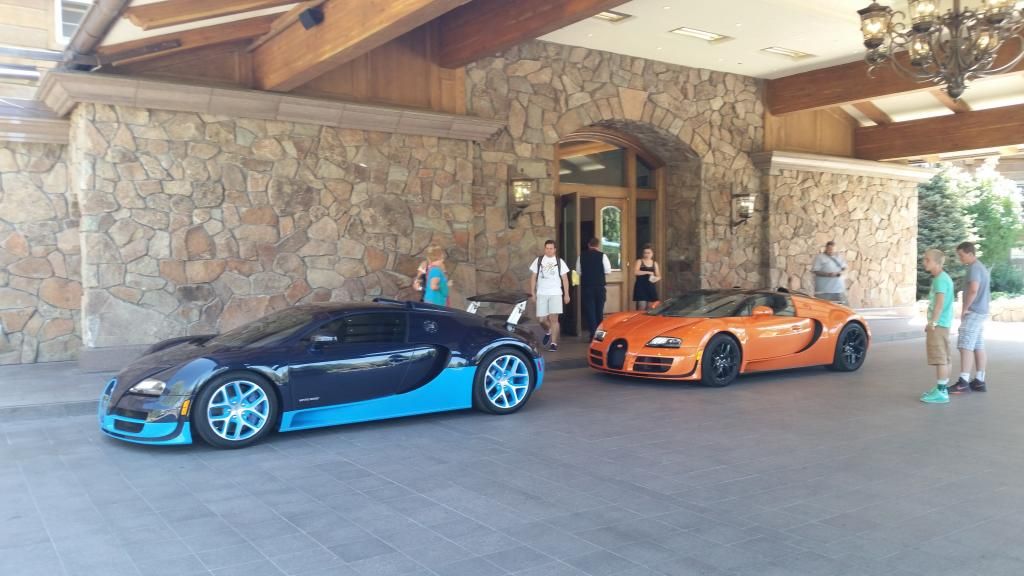 Love the license plate cover.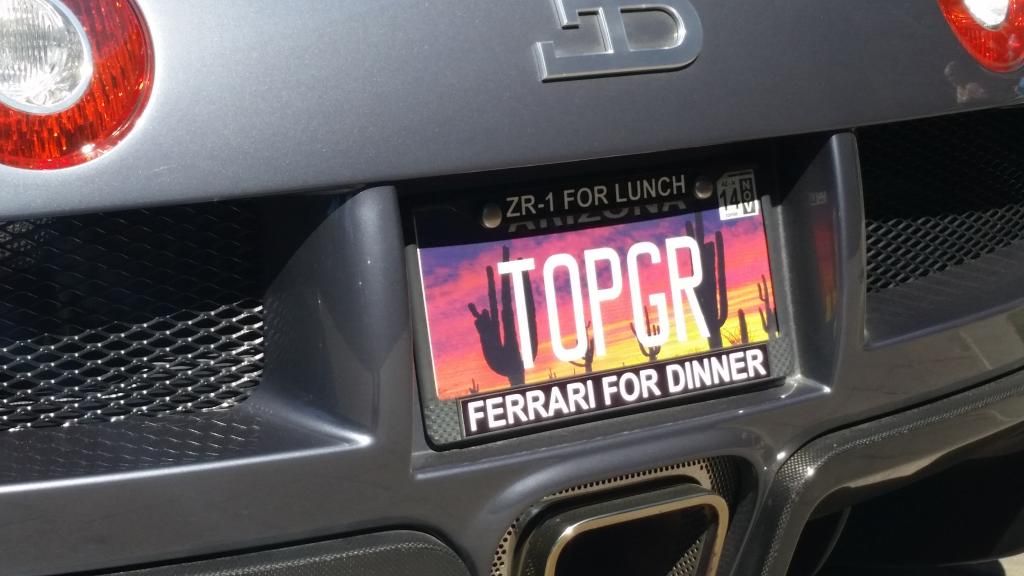 It was a very hot day up at SV, but again, being a Vegas forum, who am I to say what's hot. Anyway, I found a way to cool off. The outdoor ice rink, I don't need skates.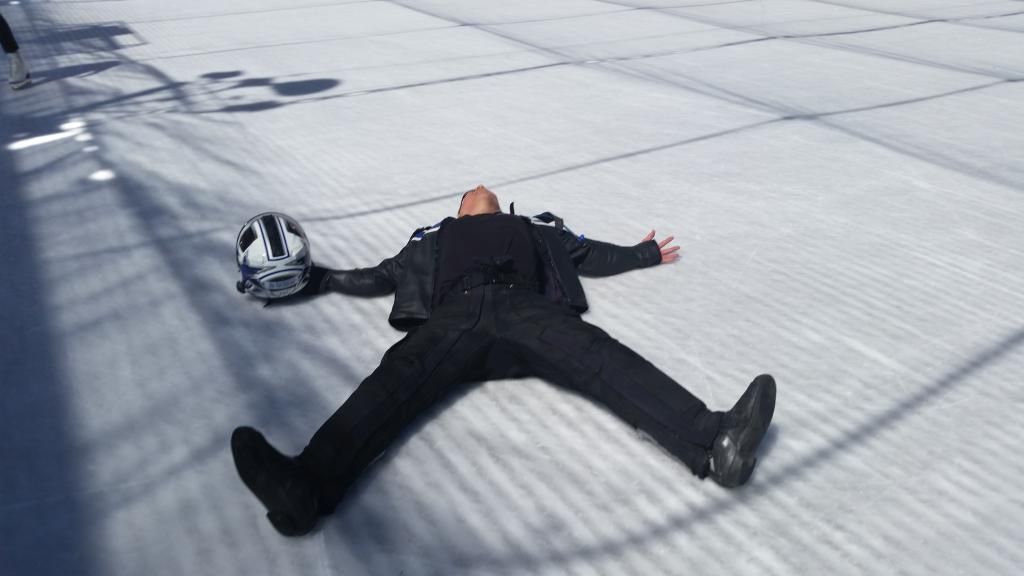 Redfish Lake, right outside of Stanley Id.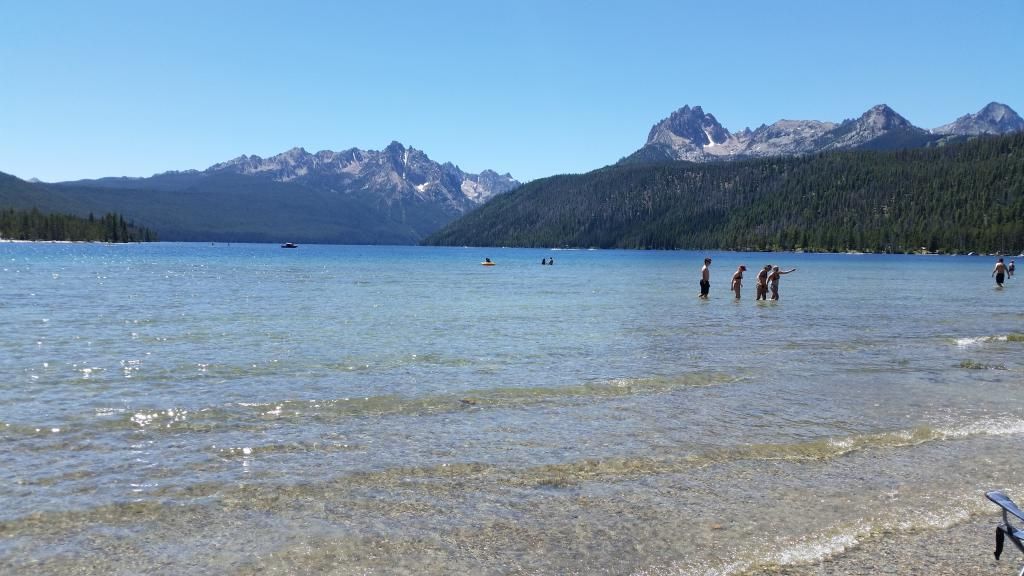 The Salmon River.
Lunch in Stanley Id, and soaking in the scenery. The Sawtooth Mountain Range in the background.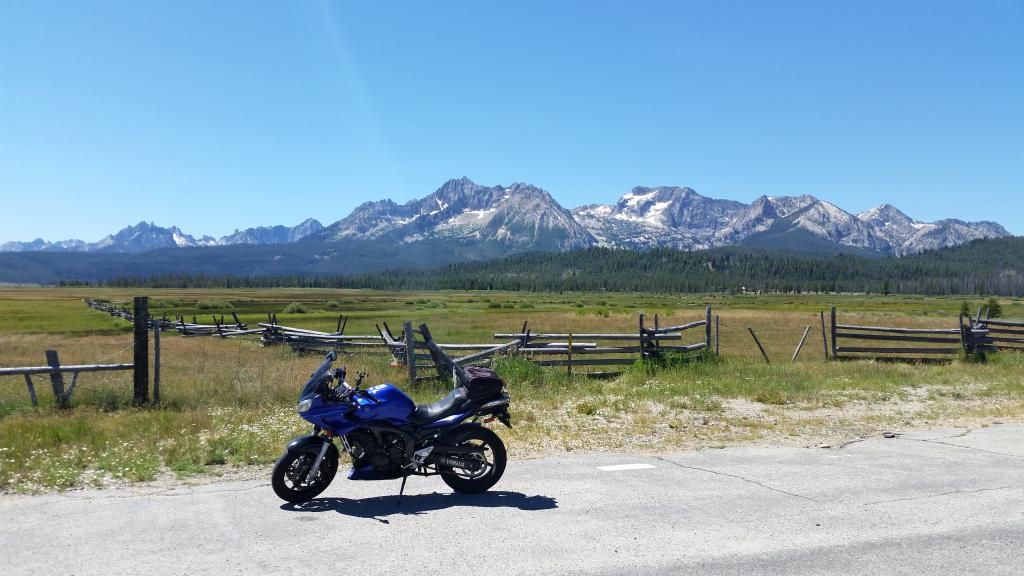 Kirkham Hotsprings & the South Fork Payette River. The people on the left side of the picture underneath the falls is hot water, not cold.
Between the lakes and the rivers, I have never seen such crystal clear water. You can see right down to the bottom, and can even see the fishes.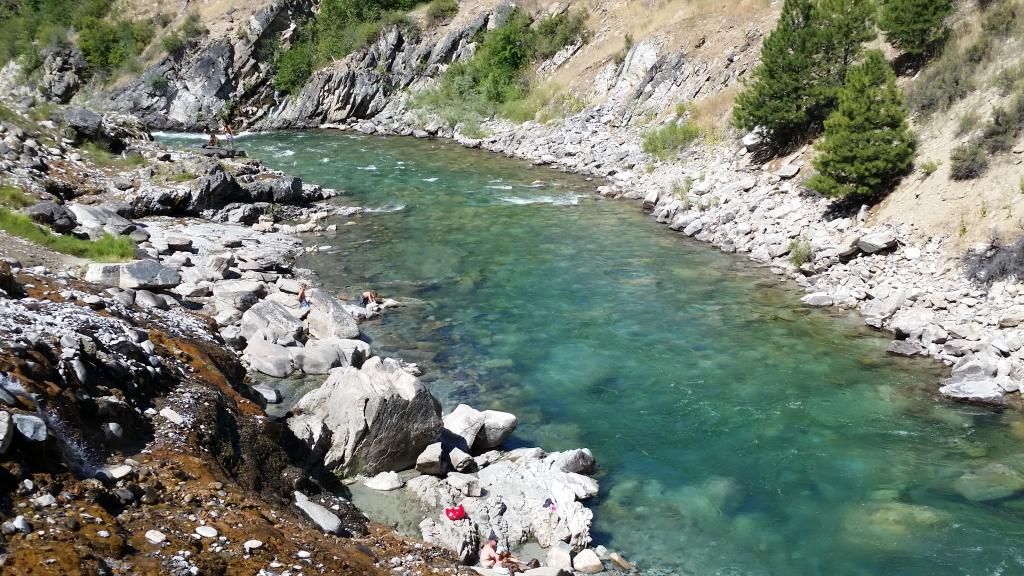 As you can see, still on my FZ6. 98,000 miles in case you're wondering.
Kenny
07-28-2014, 05:51 PM
the falcon
SCS Treasurer



Posts: 1,168

Joined: Jul 2012

I Ride:
RE: Stanley Id & Sun Valley
Awesome pics!
---
28 YEAR AMA CHARTER LIFE MEMBER! I ride the BUSA and THE GOLDWING 1800. Sold the Gsxr1000 for the 2002 KLR650
07-28-2014, 06:17 PM
ars0n
SCS President



Posts: 3,785

Joined: Mar 2012

I Ride: GSX-R 750
RE: Stanley Id & Sun Valley
KENNY!!!! Good to hear from you!! Nice ride and awesome pics!!! Lol at the ice pics!!
---
"Sin City Sportbikes was founded by Las Vegas sport bike enthusiasts in response to a desire to promote a positive and safe image of the sport. Riders and enthusiasts from all over the Las Vegas Valley have joined together in an effort to give back to a community that has helped and nurtured us."


07-28-2014, 08:32 PM
tomy
SCS Vice President



Posts: 2,636

Joined: Jul 2012

I Ride: gsxr 750
RE: Stanley Id & Sun Valley
Thanks for the pictures Kenny
---
I don't need anger management, you need to shut the fuck up
I may have to grow up ,But I can be immature for life
07-30-2014, 04:34 PM
VEGASRIDER
Novice



Posts: 113

Joined: Jul 2012

I Ride: 2014 Ducati MTS ST, 2006 Yamaha FZ6
RE: Stanley Id & Sun Valley
Thanks everyone. I try not to be a stranger by rubbing in how great the rides are up here, but I do pay for it during the winter.
08-01-2014, 06:38 PM
The Doctor
The Kid



Posts: 2,448

Joined: Jul 2012

I Ride: Rhonda the Honda
RE: Stanley Id & Sun Valley
---
"250 is like the honey badger, it doesn't give a shit"

906+ years and still going!

**2013-2016 Secretary**

User(s) browsing this thread: 1 Guest(s)