08-07-2016, 02:07 PM
(This post was last modified: 08-07-2016 06:41 PM by No Neck.)
No Neck
SGT at Arms



Posts: 984

Joined: Mar 2014

I Ride: 08 ninja zx6r
Oregon 2016 Ride
Portland 2016
Tom Y
NoNeck
Tapper
Junior
An early start to a grueling hot day. Leaving vegas around 4am. Only current issue was No Neck's everything but the kitchen sink luggage and securement. The 4 of us riding out of vegas in the darkness of the morning. Some shit you would see in a movie......
Tapper routed us through some nice passes from Beatty over to Bishop. And the rubber was laid down. Through Mammoth was nice, until CONSTRUCTION! Woes began from there. Tom started to have charging system issues. And the frustration and exercising begins. We stop for anything and WE get to push the fixxer. The fixxer is losing 0-2 vs oregon trips and its charging system. But, we keep on pushing . Walker pass up to Tahoe was smashing. Literally! Tahoe has epic scenery and roads unless its a summer Saturday. Then fukk Tahoe and its stop and go tourist ridden roads. Down Mt. Rose HWY into Reno. End of day 1.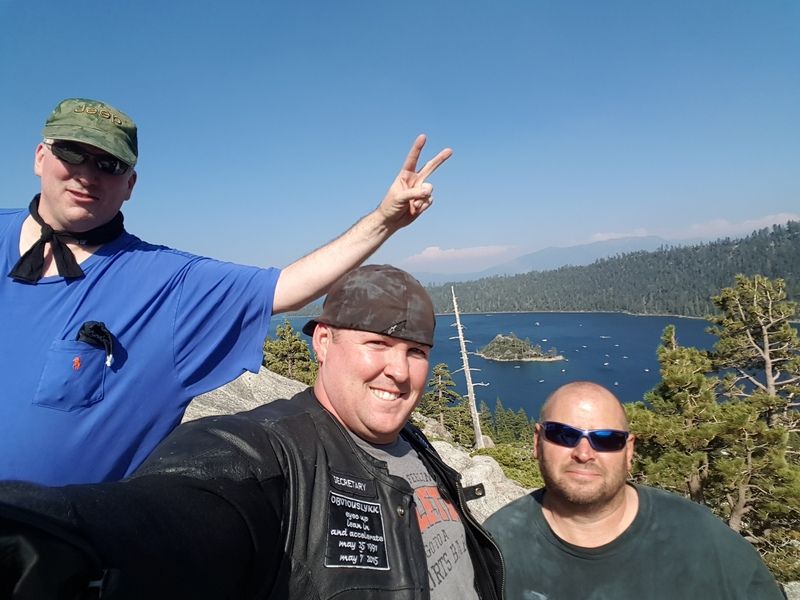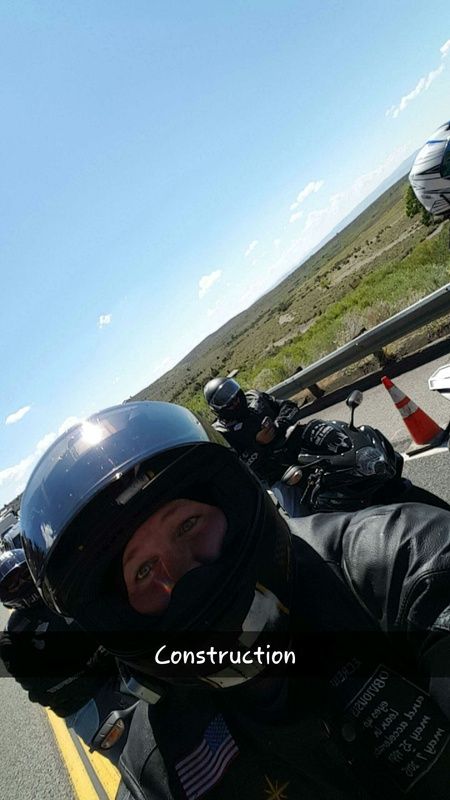 Day 2 is off to a late start waiting for the parts store to open. Then we ride off into the smoke settled skies of Cali. The boring leg to the otherside of the smoke and into Susanville, to hwy 44. No performance awards given, but much desereved as we got some good carving going on. Just to end up on long and straight tree ridden hwy's. There was much envy from riders along the way knowing were coming from Vegas. We continue our journey with gas n go and a push along the way. Nothing better then smashing the freeway at night and Tom's headlight acting as a strobe light and then going dark completely from time to time. And I was repping the squid glow lights. We had Tapper leading the way, and Junior lighting from behind. We were some sort of night time secretive escort business. Or a rolling rave. Rolled in late and hit the sack! END OF DAY 2
Day 3
Still fighting the fixxer. Diagnosing battery, stator, rectifier and lack of quality tools. Tapper knows where 3 different parts stores are by noon. We made it to cycle gear for some strategic purchases. Hit up sonic where there was no hood rat shit happening. And began day 3's ride. A short jont through the woods to Lincoln city. A couple selfies with the ocean in the background. Turn and burn back to the hotel to beat the sunset so that Tom's lights weren't a factor. Finishing up the night with a much needed drink and food Mexican food. Look out day 4. We got a plan!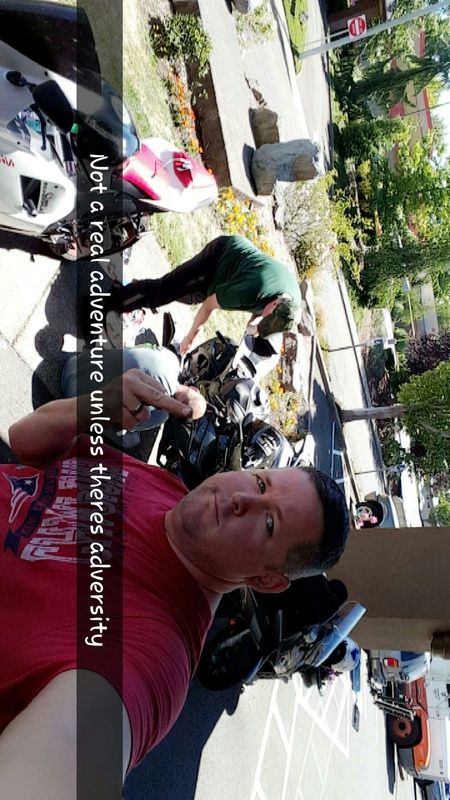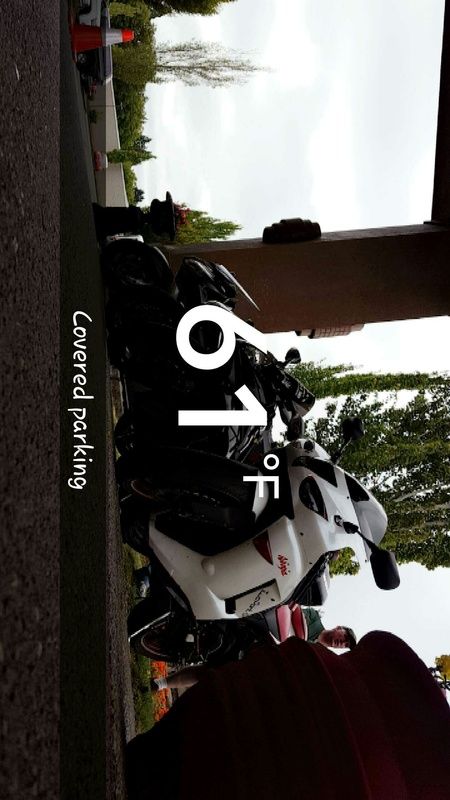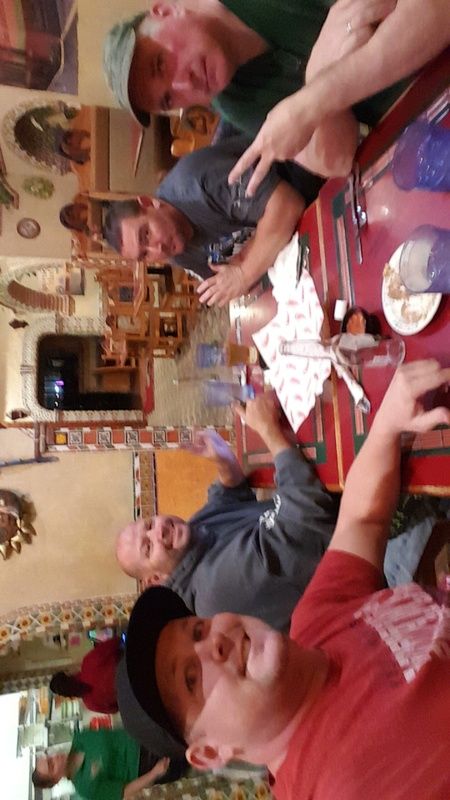 Day 4
Up and at it early. +1 bike . Juniors boys are tagging along and then going for a family ride as the rest of us head up the coast. Hwy 18 to hwy 22 towards Hebo was an amazing road. Through Tillamook and into seaside for some fresh lunch. Watch out for market price on the menu! It was worth it. Then we travelled north into Long Beach Wa. Performed some routine chain maintnance and hit the road. A stop here and there for pix then we expressed the use of passing lane on the big ass bridge back to Oregon. We doubled back the same route and smashed down hwy 22 again. Today was a great day of riding. Grub and a beer to follow. End of day 4 . And now that you think day 4 is over, know that Tom waves at scooters. And is concidering a bike change to 49cc..... as he can no longer accept himself. Mass depression is setting in after his scooter waving incident. Show him love and help convince him that its ok and that we all have done it. Lie if you have too. We love Tom and want to help him forget this tragic event.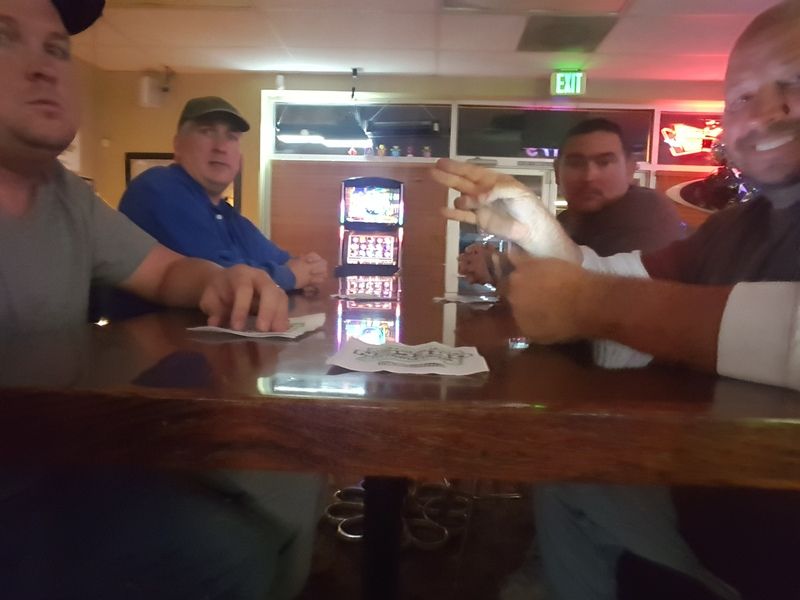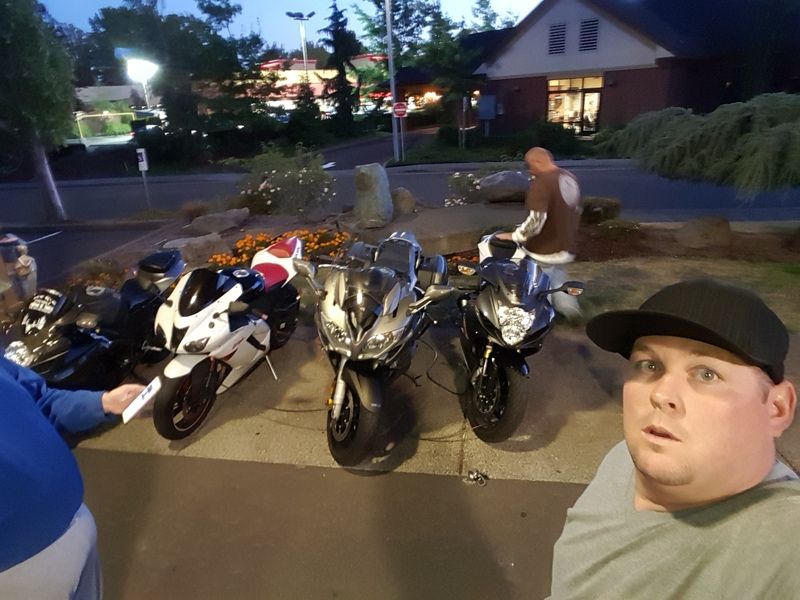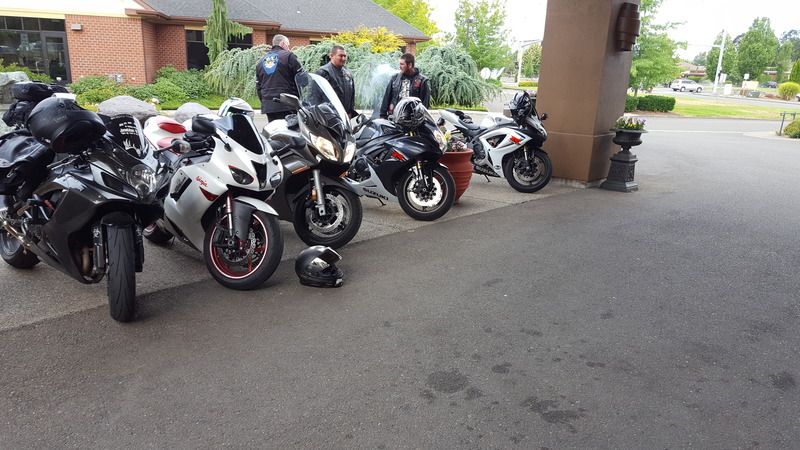 Day 5
The Trek into central Washington. Easy little ride up through portland to hwy 12. WHITE PASS. Construction here and there. And apparently using the shoulder to manuver through the stopped traffic to the front of the line is frowned upon by the State Patrol. We stopped the entire escort line in the construction zone. To be escorted with party lights. No Neck makes poor judgment calls when in the lead has been confirmed. But after running some info and checking out our sweet bikes. We were mearly warned about the fines and fallowed for a half hour.  Then the scenic hwy 12 into central washinton really began. Just mobbing along and enjoying the views and occasional curvy zones. Stopped in to see some family, and a social dinner. Covered parking in a garage tonight.
Were not going to talk about No Necks shame of also waiving at a big scooter on the  hwy. I accept my shame. However Tapper and his Vespa waiving is another story. And how he wants to upgrade to a vespa.
End of day 5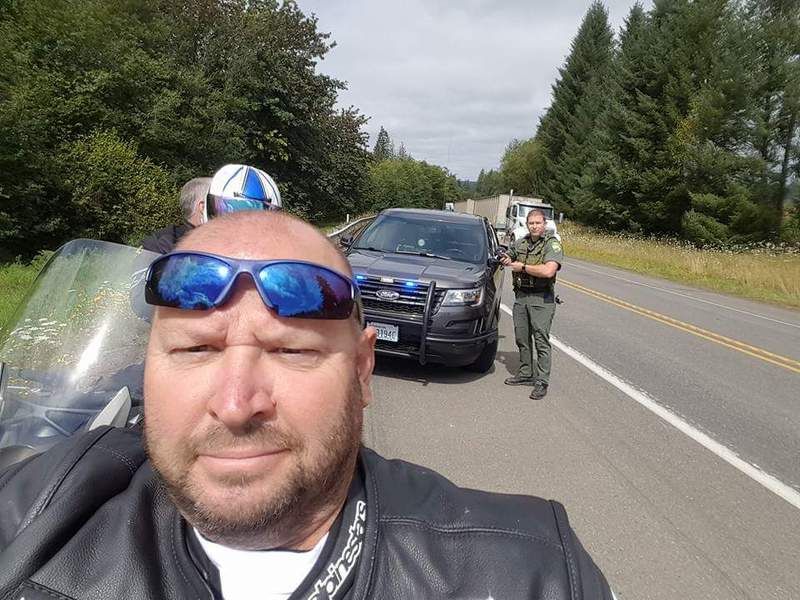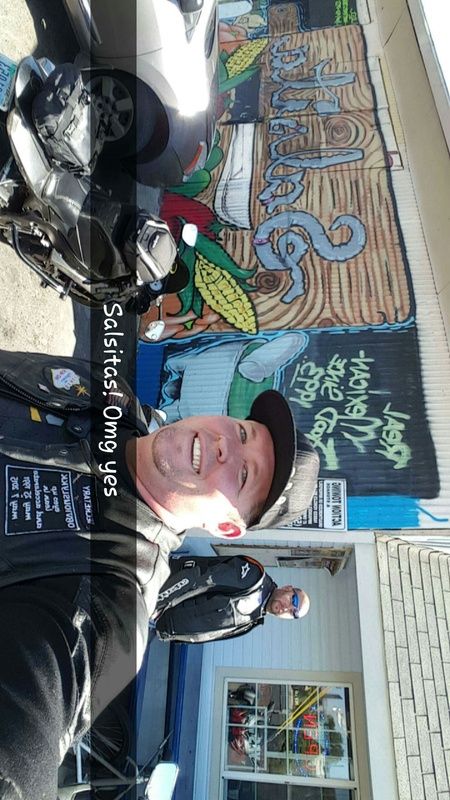 Day 6
Leaving Yakima, Wa heading south. Just chilling through the pass and down to the 14. Great views of the columbia river and high desert. We jumped over to the Multnomah Falls, only to be stopped by an ailing gixxer. More diagnosing and troubleshooting to follow..... we have come to the conclusion Oregon has conquered Tom's gsxr. Another tow is on the way. Thank god family is near and can help out. Now that the fixxer is down and out the SHOW MUST GO ON! Historic route 30 had some nasty turns and we got nasty on them. Then wrapped up night 6.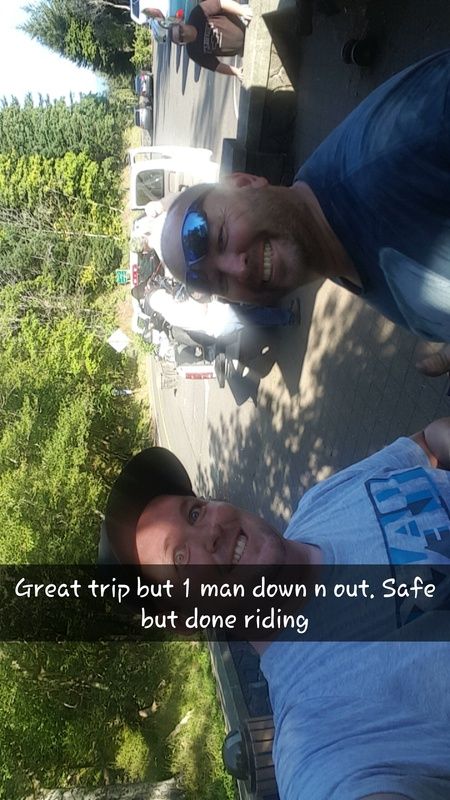 Day 7
Tom is out doing work at the family hotel in long beach. Junior is wrapping up visits  with the kiddos in a neighboring town. A stop at cycle gear to pick up luggage and drop off the unnecessary kitchen sink. But, were using today as a chill day to prepare for the ride home.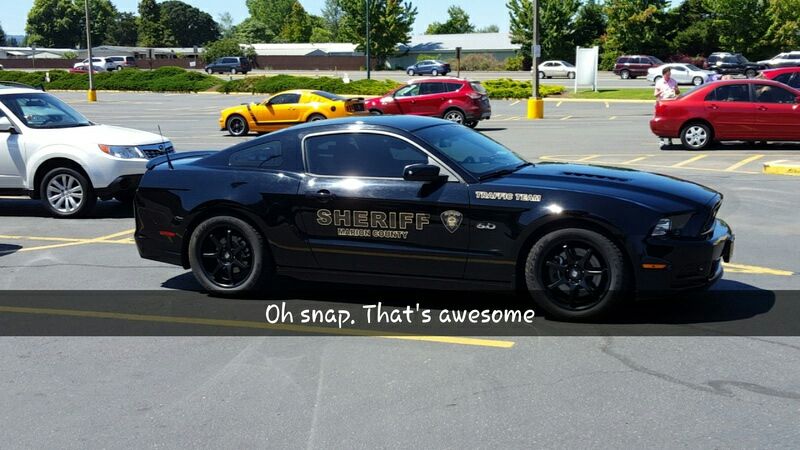 Day 8
Tom is leaving to meet us in Winnemucca via truck. The other 3 of us are strapping up and preparing for the first leg home. The weather was great until we got to sani em pass. Then good lord it cooled off and mr. heated grips Tapper was the only one laughing. Great scenery and canopy but about 40 miles of chill. Then cruised on into Bend for a stop. The boredom sets in traveling to Burns.  130 miles later WE FOUND TOMMY. Fat kid issues at the chinese joint. Turns out thats a good little Chinese food joint. A local pointed us towards Fields, OR for the bikes and boy was he right. A nice Route with some curves and grades for sure. Don't blink in fields you will miss the gas stop. Continuing on, this leg had the long monotonous straights leading into Winnemucca. We transferred Tom's bike from the inlaws truck to his. And called it a night as we're planning on jumping the heat with a 3am departure.  End day 8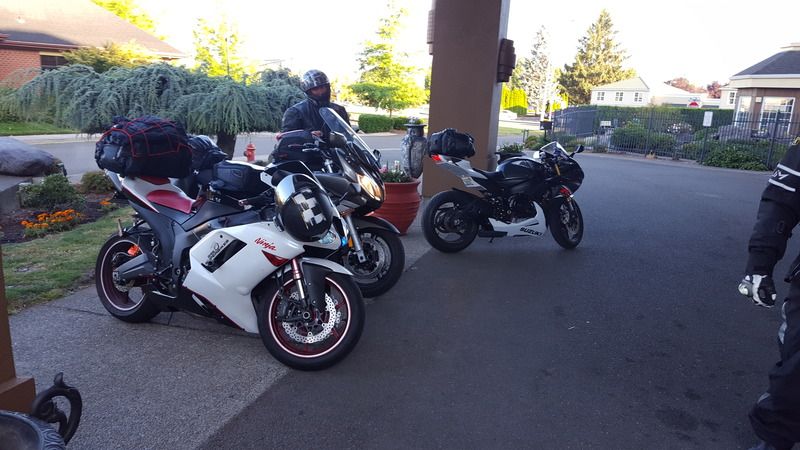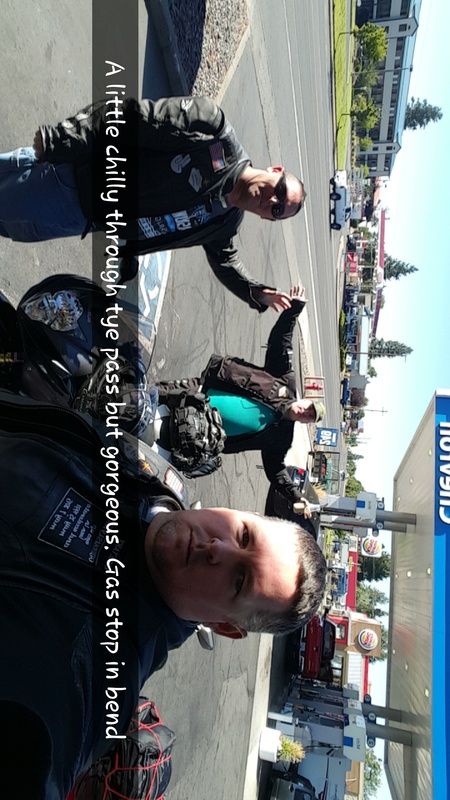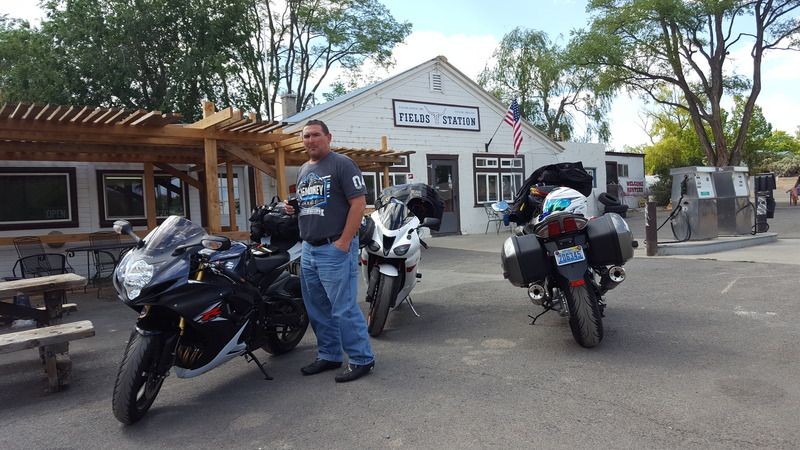 Day 9
Up before the roosters. Fuel and go. Damn Winnemucca has 6 gas stations on the main street. It took 5 stations to fill up. First was out of premium, second had their pumps down for maintnance, third closed, fourth has lights and open sign but was closed, and finally the fifth topped off the tank. Now were moving down the road! For the next hour and a half were dealing with 20 degree temperature changes. NO LIE! Pleasant to freezing and so on..... We cruised into Austin for gas and coffee. Then, down to Tonopah was a early morning challenge as the long straights and early start are wearing on the mind and body. Were racing down the 95 against the inevidable heat. We pulled into Beatty and it was 95 at 10 am. So we were in and out and back to trucking down the hwy. It is settling and tiring as we know were in reach of home. Pulling into town exhausted, the sun is starting to beat down at 105. At this point were just managing ourselves to get the last few miles across town to get home.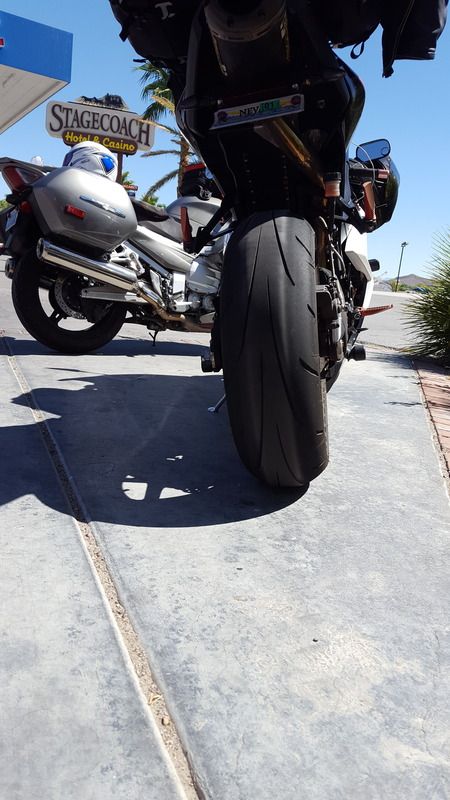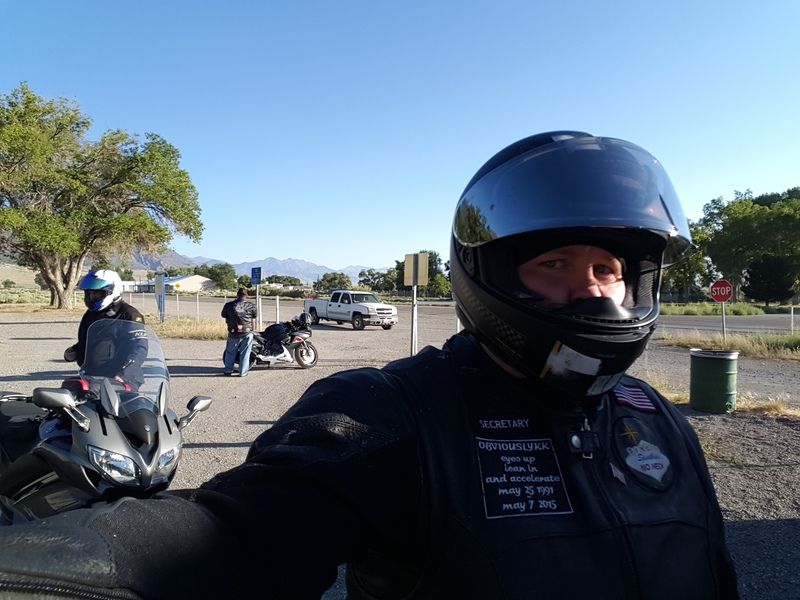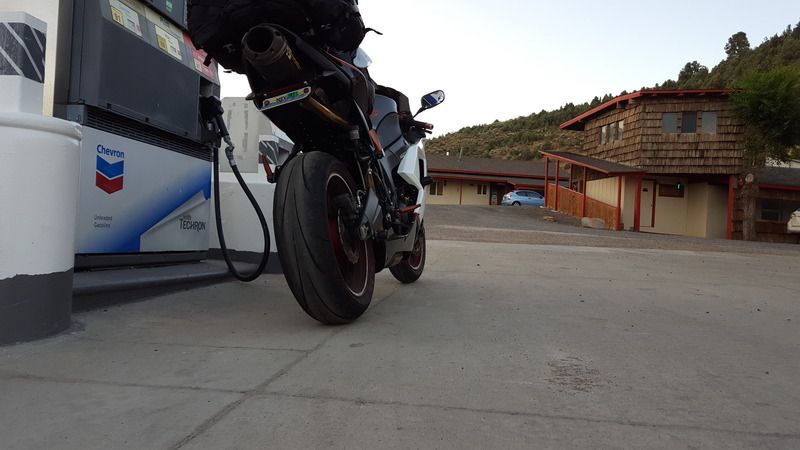 In summary, Tom's bike needs work, Tapper has luggage breaking but survived, No Neck upgraded luggage and ditched the kitchen sink, Junior is looking good. We all need a  bike wash thats for sure.
So until the next epic journey, Be jealous Bitches.
---
You only get back what you put in!
08-07-2016, 03:58 PM
Junior
JR



Posts: 508

Joined: Jul 2012

I Ride: 2017 GSXR 750
RE: Oregon 2016 Ride
Fantastic summery sir!! Had a blast with family, looking forward to more!!
---
LIVE OR DIE TRYING
08-07-2016, 05:23 PM
tomy
SCS Vice President



Posts: 2,636

Joined: Jul 2012

I Ride: gsxr 750
RE: Oregon 2016 Ride
Nice now to fix the fixxer
---
I don't need anger management, you need to shut the fuck up
I may have to grow up ,But I can be immature for life
08-07-2016, 07:01 PM
ars0n
SCS President



Posts: 3,785

Joined: Mar 2012

I Ride: GSX-R 750
RE: Oregon 2016 Ride
LOL!! That was a great story!!! Great pics!!

I believe that Fields gas station is the same route that chad took us on up there. I could be wrong, but it looks very familiar!!

Hope you get the bike fixed tom... maybe its time for a new one =D? =D?
---
"Sin City Sportbikes was founded by Las Vegas sport bike enthusiasts in response to a desire to promote a positive and safe image of the sport. Riders and enthusiasts from all over the Las Vegas Valley have joined together in an effort to give back to a community that has helped and nurtured us."


08-08-2016, 05:31 PM
The Doctor
The Kid



Posts: 2,448

Joined: Jul 2012

I Ride: Rhonda the Honda
RE: Oregon 2016 Ride
Super fucking awesome. I think Tom should just get a scooter. Won't break down as much, and probably be faster in the corners.

---
"250 is like the honey badger, it doesn't give a shit"

906+ years and still going!

**2013-2016 Secretary**
08-09-2016, 07:58 AM
TapperLV
Novice



Posts: 212

Joined: Nov 2012

I Ride: 13 Yamaha FJR 1300
RE: Oregon 2016 Ride
Nine days of pure bliss! Everyone should do these rides! You really have the best time and great rides every day.
01-22-2017, 06:04 PM
VEGASRIDER
Novice



Posts: 113

Joined: Jul 2012

I Ride: 2014 Ducati MTS ST, 2006 Yamaha FZ6
RE: Oregon 2016 Ride
Great trip report. Thanks for sharing. I've ridden to many of the places you've visited as well. You're not a real motorcyclist until you venture out on one these types of adventures. Every rider should experience it, whether you go alone or with a group.

User(s) browsing this thread: 1 Guest(s)